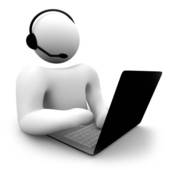 Support :
We are always supporting various renowned institutions, entrepreneurs, industries, students and labors. Often meetings are arranged to encourage their output. Everybody is allowed to be in contact by emails and phone calls. Most welcome to every enthusiasts, to prove there conspicuous ideas and enrich in prowess
At brainDON we develope professional websites; customized software; creative services for small, medium and large size enterprises. We utilize our in-house capabilities, as well as highly qualified group of engineers and designers, to produce results that reaches to your specifications.
We are allways ready at Support to our clients. We have A Team Of Industrial expert engineers, so We are able to give you advice on the process.