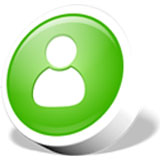 About Us :
brainDON is founded to provide helpful ideas in various aspects of science and technology. we are empowering the existing as well as fresh industries and entrepreneurs, to conquer their difficulties.
Special attention is given to students and workers of different schools, colleges or industries who are lacking in skills and knowledge, through corporate training facilities. Training is provided on the basis of problems and or requirements. We will have pleasure to help on your earnest problems and difficulties in turn to entrench the future position.
brainDON provides free consultation in all areas of science and technology. We touch various aspects of possibilities to provide unequalled solutions. Our team devises the ideas to achieve unmatched results.